We are no longer accepting new Risperdal Cases
---
Risperdal Manufacturer Racking Up Settlement Figure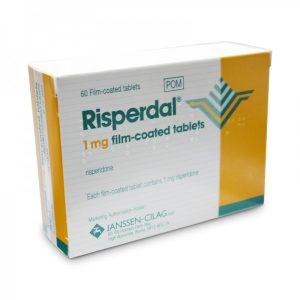 Risperdal is an antipsychotic drug used to treat the symptoms of schizophrenia and other conditions like unusual thinking, loss of interest in life and strong or inappropriate emotions. Janssen Pharmaceuticals, the manufacturer of the drug and subsidiary of Johnson & Johnson, has reportedly racked up a settlement figure of $2.2 billion for allegations of illegal marketing and severe side effects in males like gynecomastia.
Gynecomastia is the development of breasts in males.  Some instances of the onset of lactation have been documented as well. This condition has been the most common side effect in males taking the drug, especially under the age of 13. The FDA has issued a warning about the possible harmful Risperdal side effects including gynecomastia and pituitary gland tumors.
One documented case includes a 16 year-old boy that developed d-cup breasts in less than one year.
J&J Held Accountable For Risperdal Side Effects
Johnson & Johnson reported in its filings with the Securities and Exchange Commission (SEC) that it was being investigated by the Justice Department. J&J reported in the fourth-quarter of 2011 that it had set aside $1.1 billion for damages; an Arkansas judge alone ordered J&J to pay $1.2 billion in penalties for its actions in that state. Johnson & Johnson has said that it would appeal. The federal case involves several states, but it does not involve states that have already gone into court to fight J&J over Risperdal promotion through Medicaid plans.
Recently, as part of the final settlement, the FDA required that the drug manufacturer admit to intentionally withholding important information during the testing phase of the drug, that would have shown a significant link to gynecomastia.
We are no longer accepting new Risperdal cases.