Were You Shocked by Your Pool Pump/Motor? Thousands at Risk of Swimming Pool Electrocution
The Consumer Product Safety Commission has announced a recall of thousands of swimming pool motors over potential electrocution hazards. Approximately 16,000 swimming pool motors sold between September 2010 and October 2016 could shock swimmers and other pool users.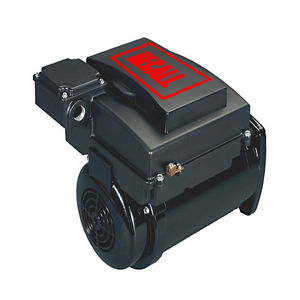 Our firm is actively investigating pool shock claims from around the country, and we want to hear from you. Contact us today to learn if you are entitled to pool shock compensation.
Recalled Pool Motor Brands
Variable speed swimming pool motors made by Nidec Motor Corporation are being recalled because the pump control covers may be not grounded properly creating the risk of pool shock.
Swimming pool motors involved in the recall have a programmable user interface on the top of the device. Brands involved include Emerson or EcoTech EZ with model numbers –
M63XZBMA-0139
M63PWBSC-0229
M63PWBMG-0145
M63PWBMF-0144
M63PWBME-0143
M63PWBMD-0142
M63PWBMC-0141
M63PWBMB-0140
M63PWBLW-0136
M63PWBLV-0135
M63PWBLS-0132
M63PWBLR-0131
M63PWBLM-0128
M63PWBLE-0121
Wholesale and Retail Pool Motors Recalled
These swimming pools motors were sold at wholesale and retail locations including
Leslie's Pool Supplies
Pool Corp, (wholesale supply)
United Aqua Group
Pool Builders Supply
Pool & Electrical Products
Stop Using the Pool Motor Immediately
The manufacturer warns that consumers who have Emerson or EcoTech EZ variable speed pool motors that are included in the recall should stop using them immediately. Users should contact Nidec Motor Corp to schedule the repair which involves installing an external ground lead to the device.
Users can determine if their swimming pool motors are involved in the recall by identifying the model number listed on a plate on the side of the pump.

Were You Shocked by Your Pool Motor? Contact Us Today
We are currently investigating pool shock claims from around the country. If anyone has been shocked by an Emerson or EcoTech EZ variable speed swimming pool motor, we ask that you contact us today. We have spent decades fighting for the rights of people injured by faulty and defective products and equipment and stand ready to fight for you. Contact us today to learn more about your rights.